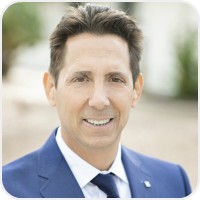 Contact Person: Guy R. Vetrano NMLS ID# 183357
Address: 8888 East Raintree Drive, Suite 110,Scottsdale, AZ 85260
Mobile: (602) 692-7196
Business: (480) 500-6000 x 6017
E-Fax: (602) 532-7304
Website: www.vetranoteam.com
Email: gvetrano@bayeq.com
Licensing Information: NMLS#76988
AZ Mortgage Banker License #0910340
As a lending professional at Bay Equity, I am dedicated to helping you with all of your home mortgage needs.
The housing and mortgage markets are constantly changing. I can help you navigate the many options to find the right loan for you and your family.
Whether you are buying or refinancing, buying your first home or building your dream home, I can explore with you the many options for financing.
You are invited to apply online, or contact me to set up an appointment. Either way you will get my immediate and personal attention.
Guy R. Vetrano NMLS# 183357
Senior Loan Officer
Bay Equity Home Loans
Phone: 480.500.6000 x 6017
Mobile: 602-692-7196
gvetrano@bayeq.com
www.vetranoteam.com
| | |
| --- | --- |
| | In This Issue   |
Last Week in Review: Retail Sales and Housing Starts disappoint, while inflation remains tame.

Forecast for the Week: Key housing reports highlight the second half of the week. Plus, the Fed meets.

View: Scan receipts, documents, business cards and more, right from your smartphone.
| | |
| --- | --- |
| | Last Week in Review   |

"Go on, take the money and run." Steve Miller Band. Consumers haven't been running to the registers with their hard-earned money, as spending at U.S. retail stores fell for the third straight month.

The Commerce Department reported that February Retail Sales fell 0.1 percent, versus the gain of 0.3 percent expected. This is the first time since April 2012 that Retail Sales have declined three months in a row. The important question is whether this data signals an economic slowdown in the first quarter, as consumer spending makes up two-thirds of the U.S. economy and is crucial to a healthy economy.

Housing Starts also declined in February, dropping 7 percent from January to an annual rate of 1.236 million units. This was below expectations, and down from the 1.329 million reported in January, the Commerce Department reported. The big drag on starts was a 28 percent plunge in multi-family units from January to February. Single-family starts, which account for the biggest share of the housing market, rose 2.9 percent from January. Total Housing Starts fell in the Northeast, South and West but gains were seen in the Midwest. Building Permits, a sign of future construction, fell 5.7 percent from January. For buyers struggling with limited inventory across much of the country, this report was disappointing after the strong gains in January.

Consumer inflation via the Consumer Price Index (CPI) remained tame in February, coming in at 0.2 percent, which was in line with estimates and down from the 0.5 percent recorded in January, the Labor Department reported. Lower energy prices were the catalysts for the lower reading. When stripping out volatile food and energy prices, the more closely watched Core CPI was also in line at 0.2 percent.

The Producer Price Index, which measures inflation at the wholesale level, showed wholesale inflation was also tame in February. Tame inflation typically benefits fixed investments like Mortgage Bonds, and the home loan rates tied to them.

At this time, home loan rates remain attractive and near historic lows.

If you or someone you know has any questions about home loans, please get in touch. I'd be happy to help.
| | |
| --- | --- |
| | Forecast for the Week   |

We'll get a read on home sales and a sense of how the Fed feels the economy is doing.

The two-day FOMC meeting begins on Tuesday and ends Wednesday at 2:00 p.m. ET with the release of the Fed's monetary policy statement.
Look for housing news with Existing Home Sales on Wednesday and New Home Sales on Friday.
Weekly Initial Jobless Claims will be released as usual on Thursday.
Durable Goods Orders will be delivered Friday.

Remember: Weak economic news normally causes money to flow out of Stocks and into Bonds, helping Bonds and home loan rates improve. In contrast, strong economic news normally has the opposite result. The chart below shows Mortgage Backed Securities (MBS), which are the type of Bond on which home loan rates are based.

When you see these Bond prices moving higher, it means home loan rates are improving. When Bond prices are moving lower, home loan rates are getting worse.

To go one step further, a red "candle" means that MBS worsened during the day, while a green "candle" means MBS improved during the day. Depending on how dramatic the changes are on any given day, this can cause rate changes throughout the day, as well as on the rate sheets we start with each morning.

As you can see in the chart below, Mortgage Bonds have benefited from weak economic data in recent days. Home loan rates remain attractive.

Chart: Fannie Mae 4.0% Mortgage Bond (Friday Mar 16, 2018)
| | |
| --- | --- |
| | The Mortgage Market Guide View…   |

Tech Tip: 3 Must-Have Mobile Scanner Apps

From receipts and business cards to notes, documents and to-do lists, it's easy to get into a paper pile-up. Don't risk misplacing or losing that information for good. You can convert all these items and more into permanent digital files with one of these smartphone scanner apps.

Genius Scan helps you easily digitize all sorts of documents for free. The perspective correction feature fixes distortion, so you don't have to snap a perfect picture to capture your data. Additionally, you can convert all your scans into PDF files, export and share them through Dropbox, Evernote and other popular cloud-storage services. Genius Scan+ ($7.99*) offers an ad-free experience with additional export options, PDF encryption and more. Available on Android and iOS.*

Scanbot offers the ability to scan all sorts of media into PDF or JPEG files. The app supports major clouds services and allows you to automatically export based on your preferences. iOS users also have the ability to fax documents right through the app to more than 50 supported countries. Available on Android and iOS.*

Google Drive allows Android users to take a picture of receipts, letters, statements and other documents and convert them into a PDF file. While the scan feature is not yet available to iOS users, other features of Google Drive are still accessible. Free for Android, iOS and desktop.*

These apps can help make your smartphone even smarter and you even more productive.

*Prices and availability current at the time of writing.

Economic Calendar for the Week of March 19 – March 23

| | | | | | | | |
| --- | --- | --- | --- | --- | --- | --- | --- |
| Date | ET | Economic Report | For | Estimate | Actual | Prior | Impact |
| Wed. March 21 | 10:00 | Existing Home Sales | Feb | NA | | 5.38M | Moderate |
| Wed. March 21 | 02:00 | FOMC Meeting | Mar | NA | | 1.375% | HIGH |
| Thu. March 22 | 08:30 | Jobless Claims (Initial) | 3/17 | NA | | NA | Moderate |
| Fri. March 23 | 08:30 | Durable Goods Orders | Feb | NA | | -3.7% | Moderate |
| Fri. March 23 | 10:00 | New Home Sales | Feb | NA | | 593K | Moderate |